Pictures of MoonBeam...
As a newborn: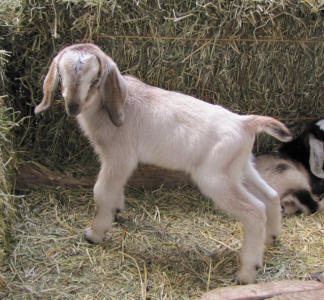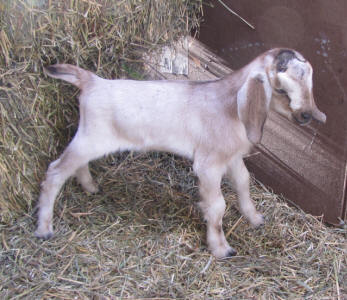 King of the Kid Pasture: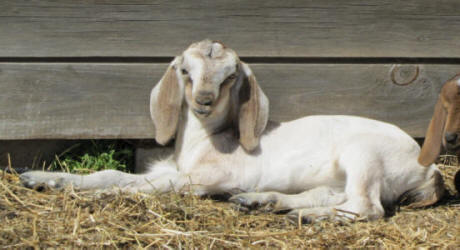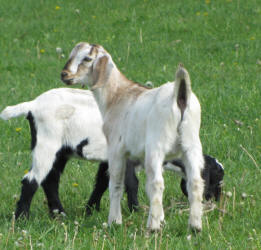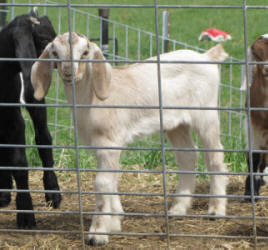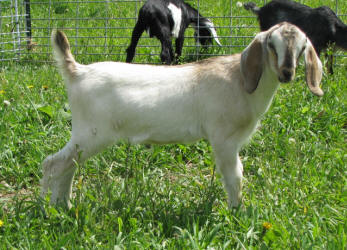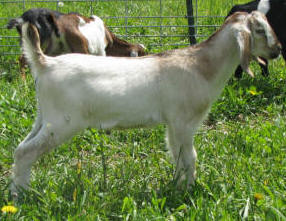 Moonbeam's beautiful face - I LOVE those eyes!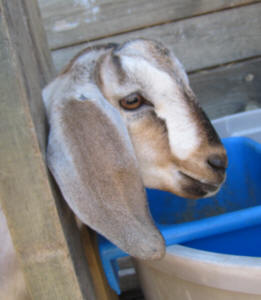 After his first clipping (note the partial belt that is hard to see when he is all furry):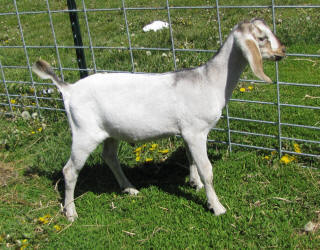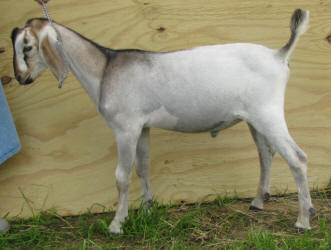 Moonbeam's Summer 2010 V-Show pictures: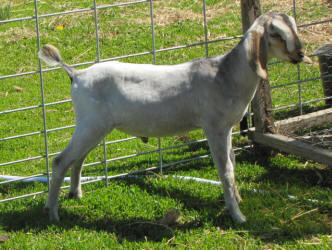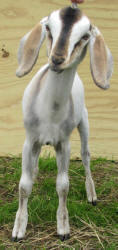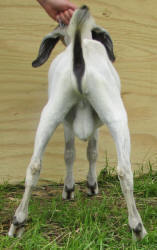 Moonbeam's yearling V-show pictures. It was HOT out and he did not want to cooperate...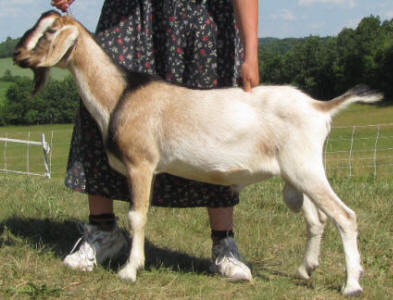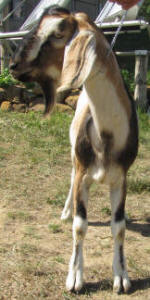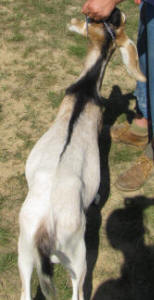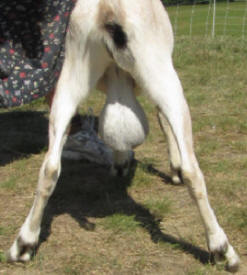 Two other pictures from the v-show photo shoot: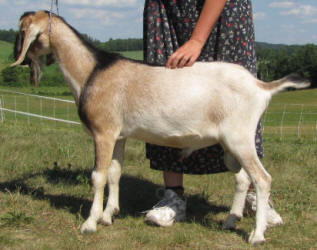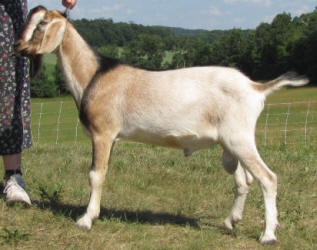 His TERRIBLE Fall vshow pictures. I didn't have a helper, so he didn't do that well in the show. Still took 4th out of 7 in one class. But took 7th in the other class... Oh well, at least the above pictures show that he is nicer than these pictures show. :-)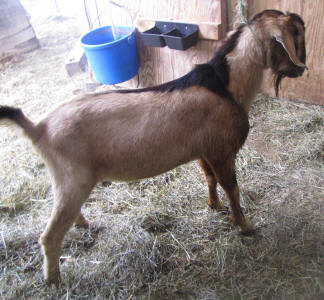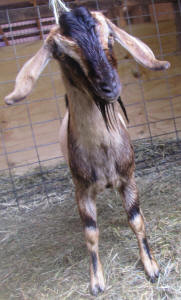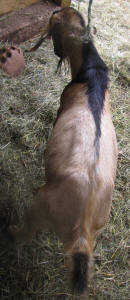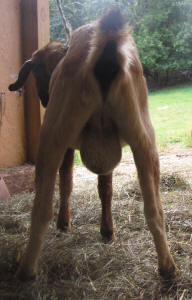 2012 photo (2 yrs old):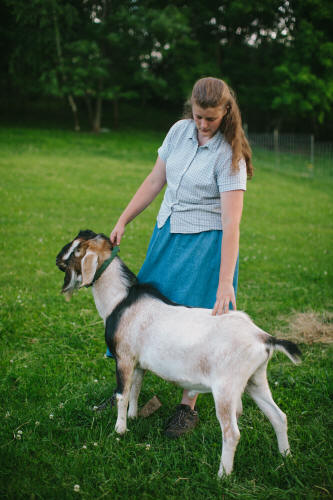 Moonbeam as a mature buck in 2015.