Looking for a family milker or a new doe to improve your MiniNubian breeding program with? We occasionally list milkers for sale - you can also contact us to get on the waiting list for milkers. We are also taking deposits on doelings for next year.
Searching for your new Mini Nubian herd sire? Look here for a buck that will bring you MILK, color and great personalities! Or contact us to get on the waiting list
Looking for the perfect backyard pet? The MiniNubian wethers at Green Gables have been bottle-fed and raised with children. These boys are very friendly and love people.
Bucklings:
We are sold out of Bucklings for this year and are taking deposits for 2016.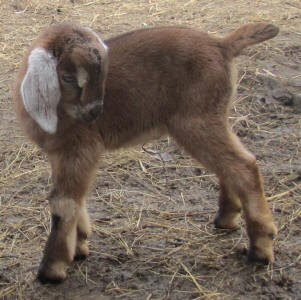 Wethers
Green Gables FF Hope of Liberty X Echo Hill's DO Goldstone
6th gen wether - $125
This sweet little buckling is a snuggler and loves people. He would also make a good 4-H show prospect as he has good conformation with tons of width throughout. The only reason he is being sold as a wether is because of his less than perfect breed character and that his dam hasn't really been proven in the milk pail yet. He is a real sweetheart and very friendly.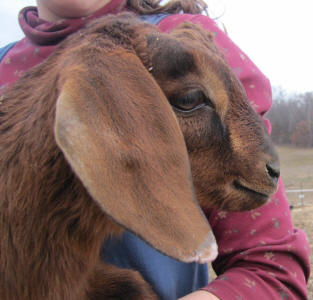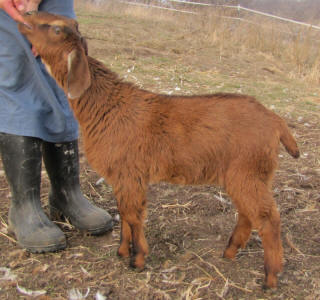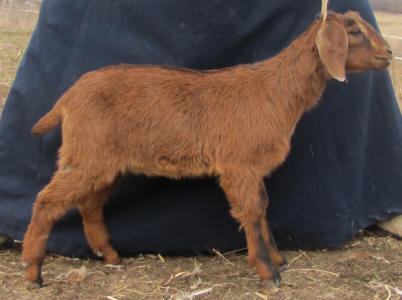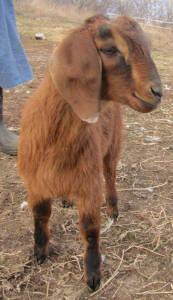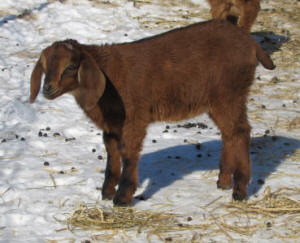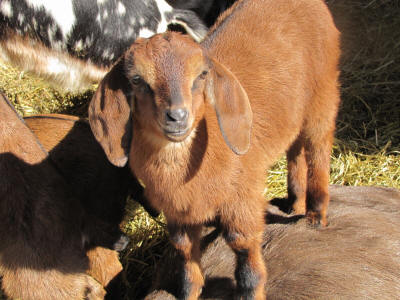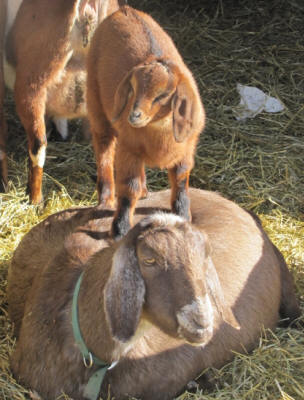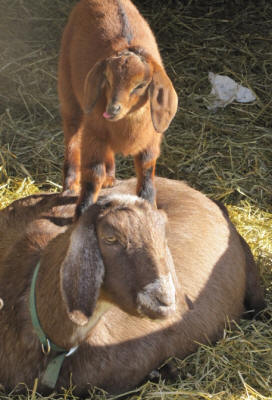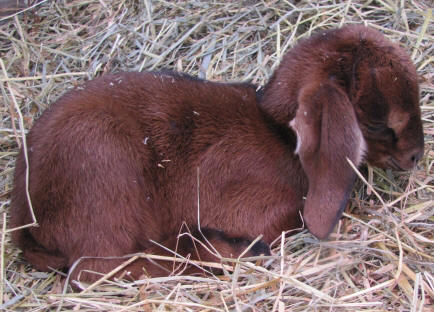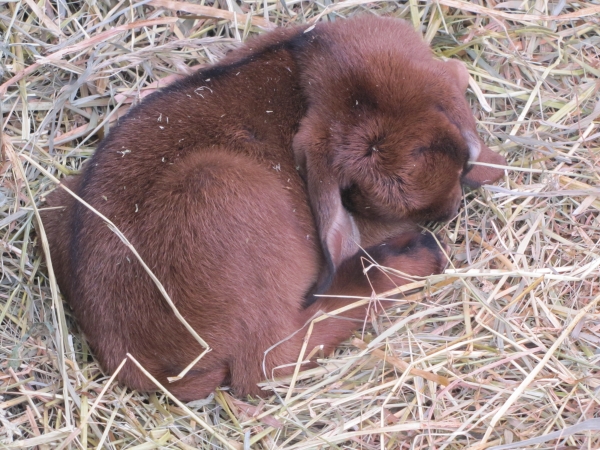 Please contact us if you are interested in any of the above animals.
We usually sell out of Miniature Nubian doelings and sometimes bucklings before they are born so the best way to be sure of getting a mini dairy goat from us is to check out the breeding schedule page and place a deposit. If we do have any available after all deposits are filled, they will be listed here. We are taking deposits for next year now.
A word on the pricing of the mature milkers... I figured the cost of raising a doe from 8 weeks to kidding age (either 1 or 2 years) and it is easily $350. When purchasing an adult milker, you are getting the added benefit of having that first freshening behind them - they have the risk of the first birth behind them. Plus, she has been trained to the milkstand, you KNOW how she milks and what her udder is like (a kid is always a gamble), AND you will be getting milk immediately. With good quality milk at easily $10/gallon, the doe will be paying for herself quickly. So, that is the rationle behind the prices and why they are not as high as they seem. I used to have a terrible time pricing milkers until I did the math to figure out what we have in them and what they are worth. I finally settled on approximately doubling the price that I sell their kids for.