Looking for a family milker or a new doe to improve your MiniNubian breeding program with? We occasionally list milkers for sale - you can also contact us to get on the waiting list for milkers. We are also taking deposits on doelings for next year.
Searching for your new Mini Nubian herd sire? Look here for a buck that will bring you MILK, color and great personalities! Or contact us to get on the waiting list.
Looking for the perfect backyard pet? The MiniNubian wethers at Green Gables have been bottle-fed and raised with children. These boys are very friendly and love people.
Bucklings:
Green Gables MB Silver Moon Shadow X Echo Hill's DO Goldstone
3rd gen buckling $375 - Golden Shadow
Dam is FF, so might want to wait a few weeks to determine udder quality and milk production, but it looks good for a ff yearling so far. She is giving almost half a gallon a day at just a couple weeks fresh. Teats are quite small, but I expect they will stretch like her dam's did and be manageable. Her teat placement is very nice. She has good capacity (this picture doesn't show well) and a nice medial. This little fellow is a carbon copy of his sire - long ears, rich reddish brown coat and did I mention long ears? Very pretty boy with a super sweet personality.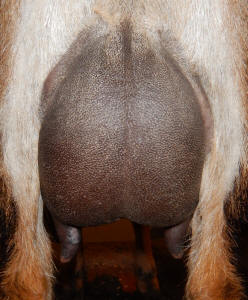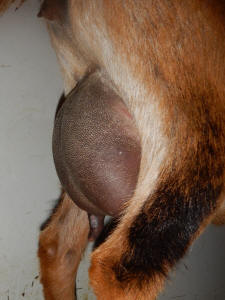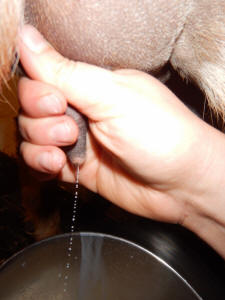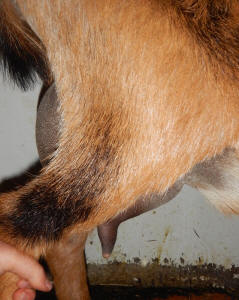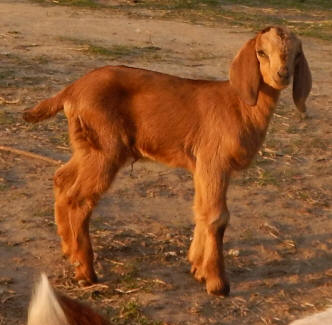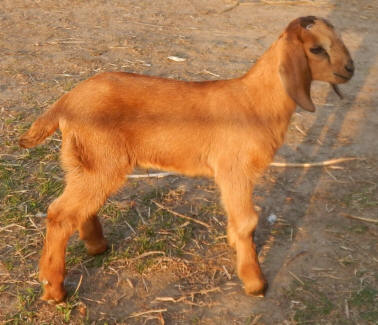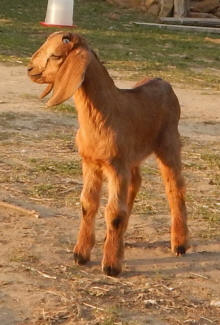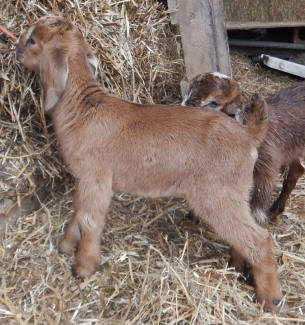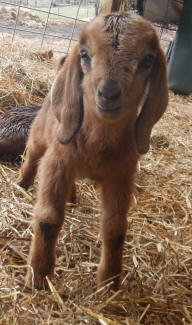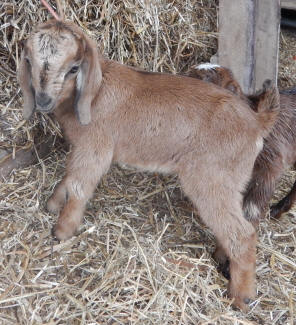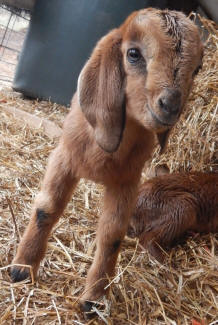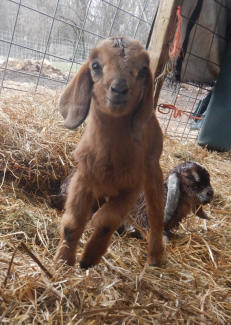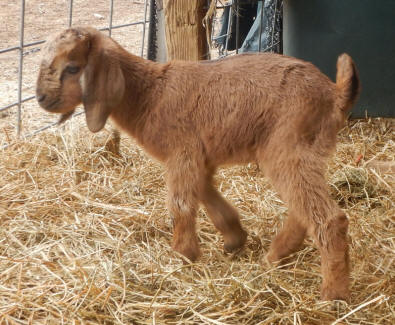 This last little buckling is actually not one of ours, but is from all Green Gables stock and lives nearby. Dam is out of Green Gables MB Lovely Luna X Beloved Freedom (3/4 sister to Lady) and the sire is our Echo Hill's DO Goldstone
5th gen buckling $350 - Hershey
This little guy has nice breed character and nice conformation. His dam is a first freshener but has a very nice udder. Easy to milk and good capacity. For more information on this guy, contact Sarah Bitter on FB or email me for her email address.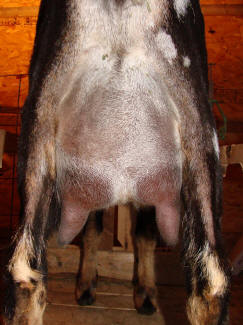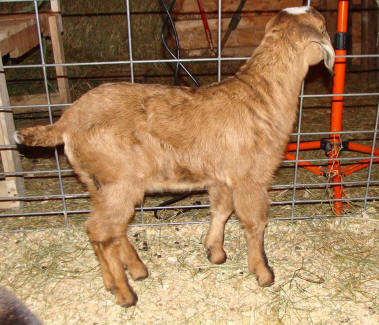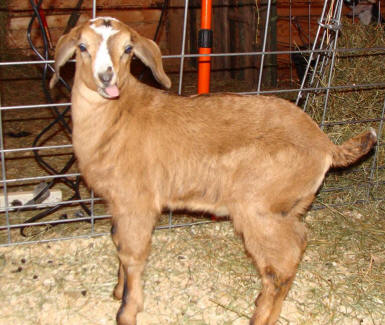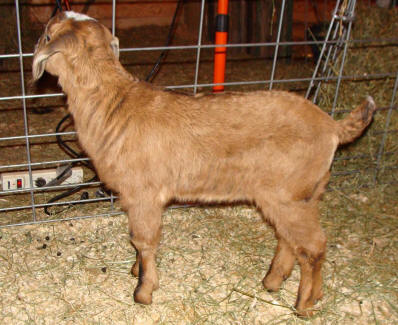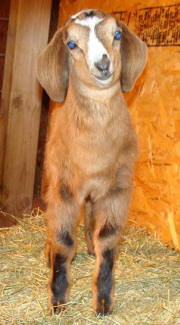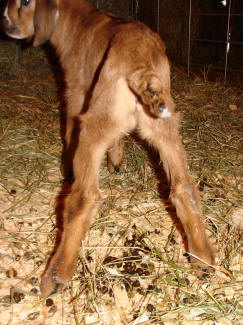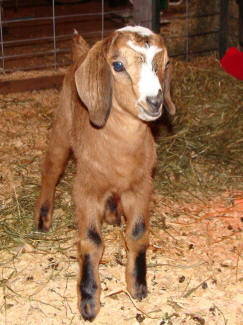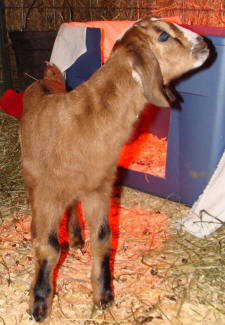 We usually sell out of Miniature Nubian doelings and sometimes bucklings before they are born so the best way to be sure of getting a mini dairy goat from us is to check out the breeding schedule page and place a deposit. If we do have any available after all deposits are filled, they will be listed here. We are taking deposits for next year now.
A word on the pricing of the mature milkers... I figured the cost of raising a doe from 8 weeks to kidding age (either 1 or 2 years) and it is easily $350. When purchasing an adult milker, you are getting the added benefit of having that first freshening behind them - they have the risk of the first birth behind them. Plus, she has been trained to the milkstand, you KNOW how she milks and what her udder is like (a kid is always a gamble), AND you will be getting milk immediately. With good quality milk at easily $10/gallon, the doe will be paying for herself quickly. So, that is the rationle behind the prices and why they are not as high as they seem. I used to have a terrible time pricing milkers until I did the math to figure out what we have in them and what they are worth. I finally settled on approximately doubling the price that I sell their kids for.