+B Echo Hill's Shining Star

4th generation - American

Sire: FCH Rainbow Meadows Charlie Brown (3rd)
ss: Hidden Creek's Mega Bits
sd: Hidden Creek's Brownetta
Dam: Hidden Creek's Sierra Wind (3rd gen.)
ds: Hidden Creek's Arkansaw
dd: Hidden Creek's Clackamas

Click here for extended pedigree

DOB: 4/26/06

Height: 30"

STAR is a beautiful buck from Echo Hill's. He is a very long and dairy buck. Star has wonderful breed character with a nice roman nose and LONG, well shaped ears. Star's sire, FCH Rainbow Meadows Charlie Brown, was the first finished champion MiniNubian buck in the country. He has been producing lots of really nice kids at Echo Hills. Star's dam, Hidden Creek's Sierra Wind, is an excellent milker with a beautiful udder and long, easy to milk teats. Sierra also has wonderfully long, wide ears and an extreme roman nose. Star's kids have been beautiful! They are all VERY long and dairy with ears much improved over their dams.

Bliss, one of Star's '09 daughters

Virtual Show Record

2009 - 2nd place 3 yr old buck (placed behind Grant who took GCH and Best Buck in Show) Ring 1 & 2 MDGA Summer V-show

2008 - 2nd place 3yr old buck in MDGA's virtual show

Alabama, Star's daughter & granddaughter

To see pictures of Star's kids, click on the pictures below

Star's relatives...

Pixie (dam Ivory)
(Photo courtesy Susan Dove)

Bliss (dam Zephyr)

Emma (Dam Dora)

Adelita (dam Misty)

First fresheners... Cindy and Allie
Pictures of Star...
As a kid (check out those EARS!):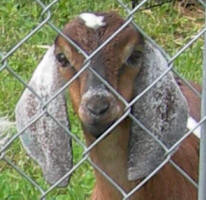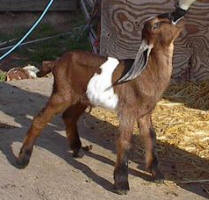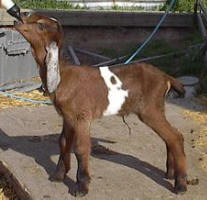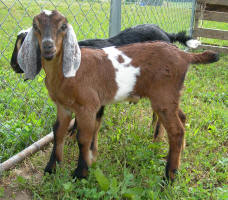 At about 6 months old: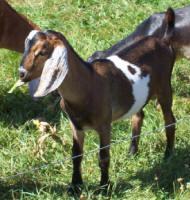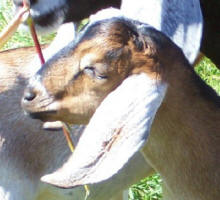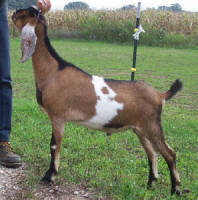 As a yearling: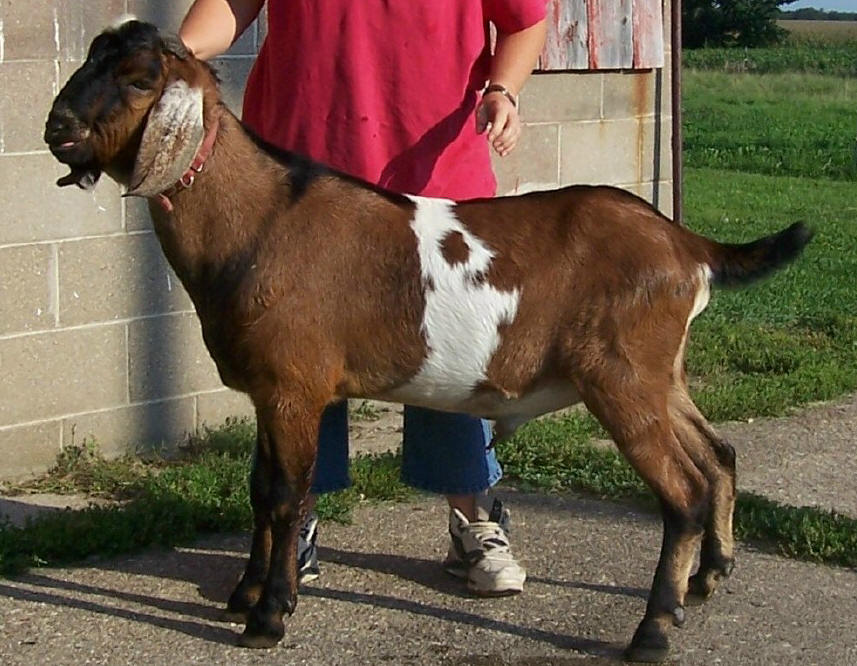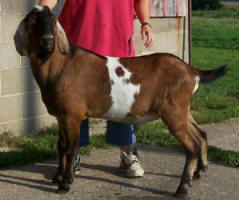 Star at 3 years old. These are his '09 v-show pictures: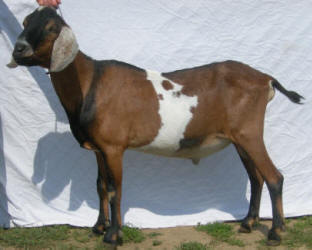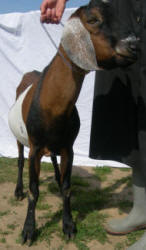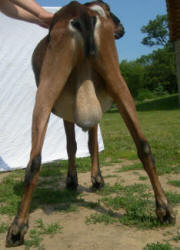 Mini Nubian Dairy Goats Wisconsin