Pictures of Spice...
Spice as a baby: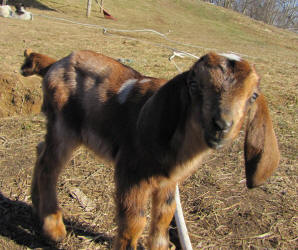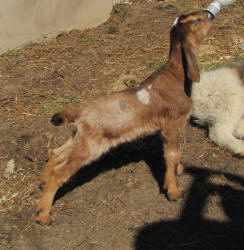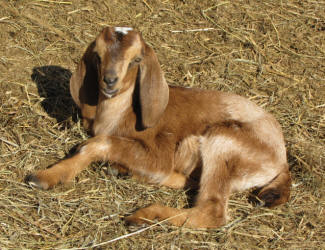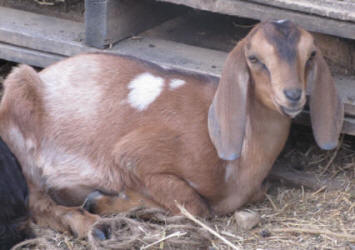 Clipping pictures - Spice has more spots than I thought!
Spice's 2011 V-Show pictures: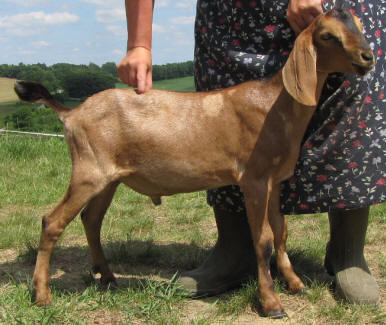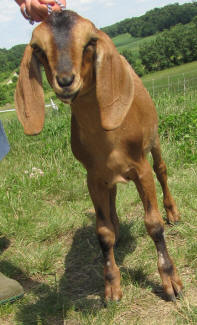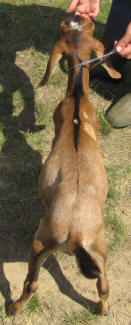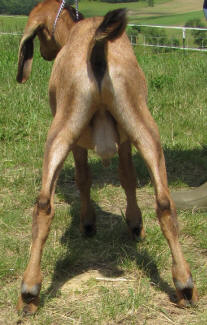 Spice's beautiful face. Doesn't he look like his momma!?!?!?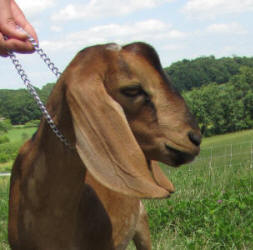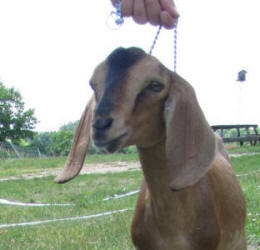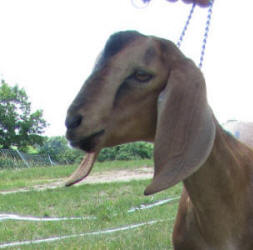 Below: Nutmeg on left, Spice on right: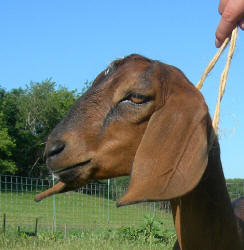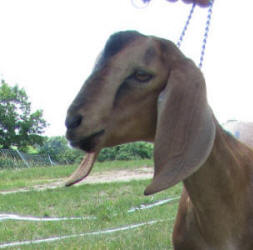 Spice's photos for the 2012 Summer V-Show: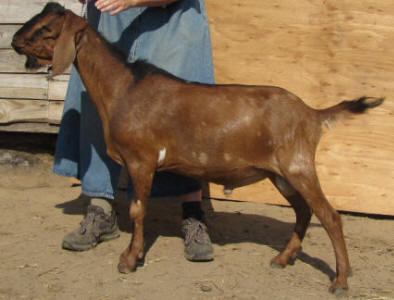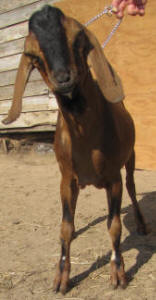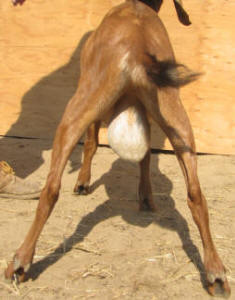 Spice's fall 2014 V-show photos, stinky, in rut and not set up at all... He still took GCH in one ring!!!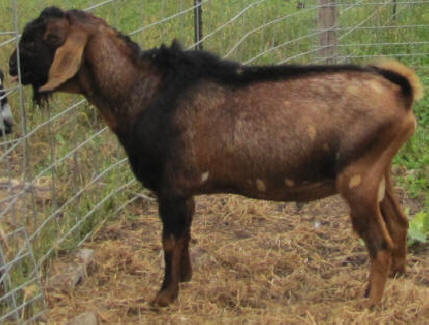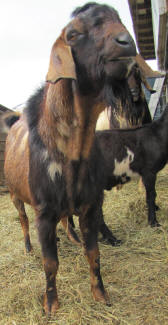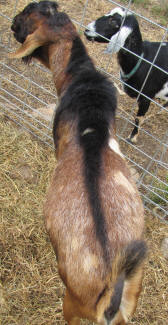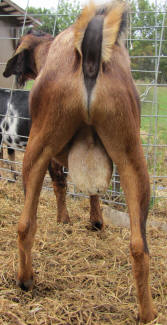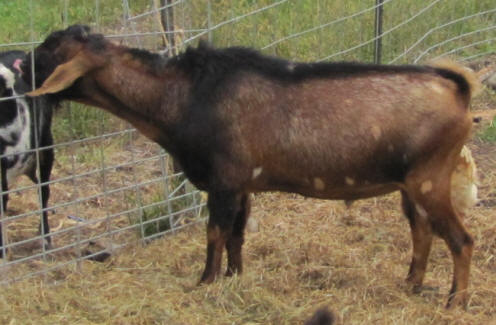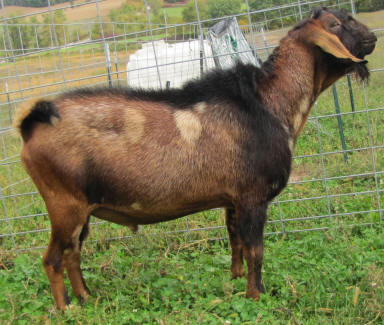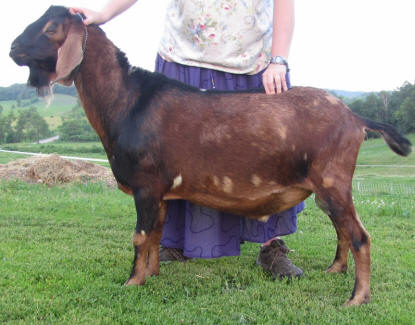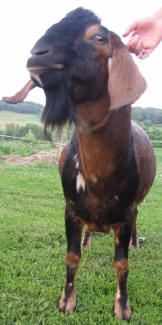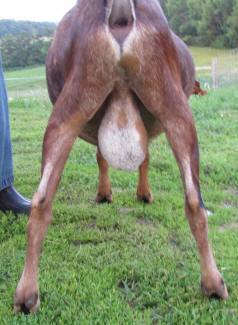 A few candids of Spice at 5 years old. LOVE how he has matured.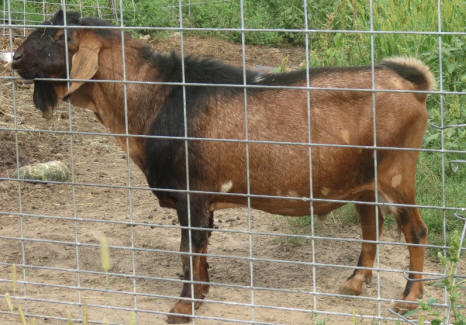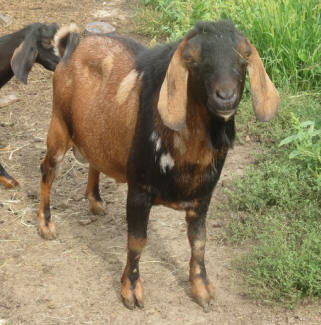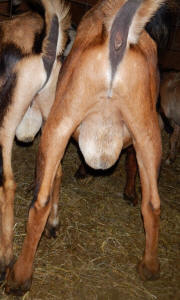 I LOVE THIS BUCK. Such gorgeous conformation and when standing completely natural he looks GREAT. Super strong feet and legs, long, deep body, amazing topline, and the udders he puts on his daughters are INCREDIBLE. Spice is 6 years old in these pictures. As you can see, he has held up really well.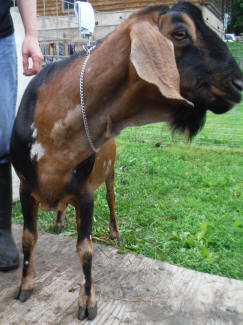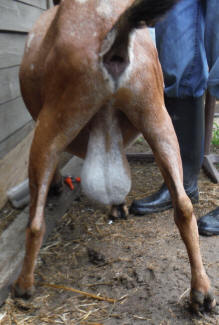 A few more of this gorgeous guy.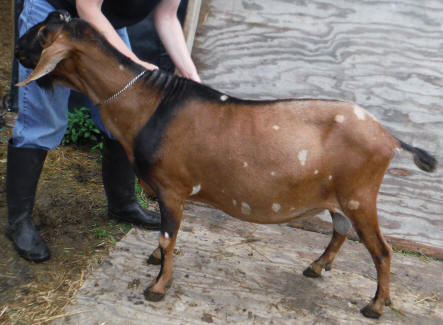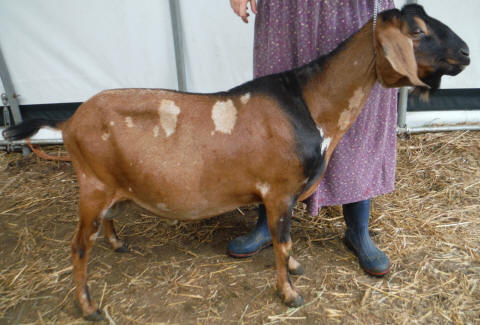 These pictures show Spice's personality pretty well. Calm, gentle, sweet and with a knowing, intelligent look.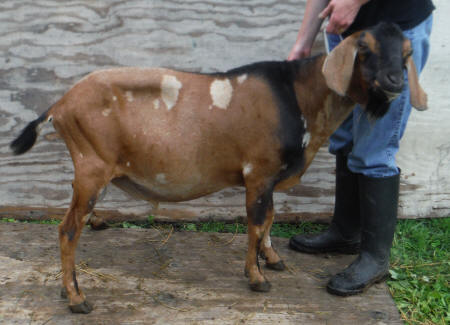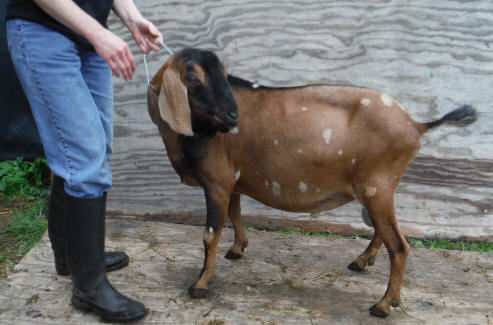 Spice's 2018 V-show pictures taken at 7yrs old.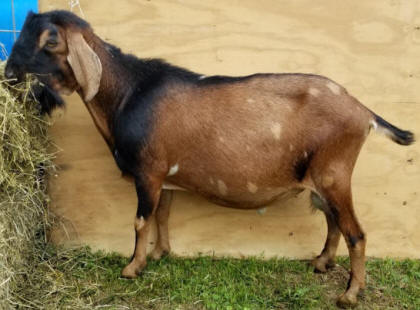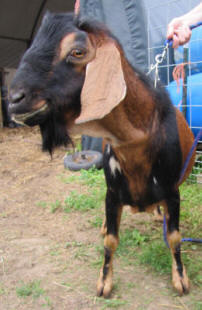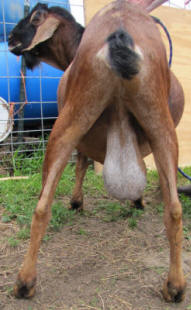 What Spice thinks of his photo shoot...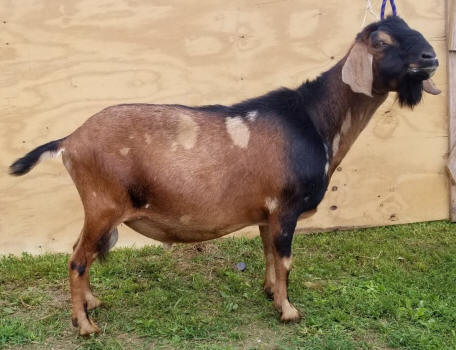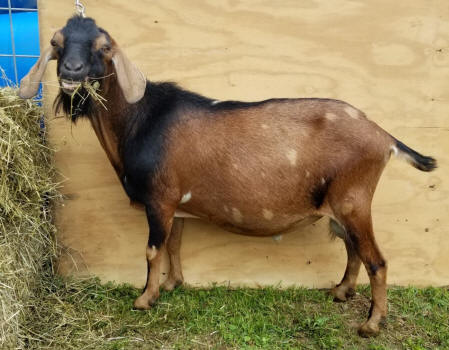 Spice at 8yrs old and looking better than ever!